Technical Diploma Course
Hachinohe Gakuin Kosei High School, Technical Diploma Course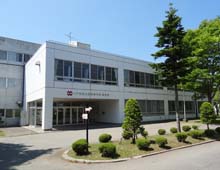 To build upon the strong foundation of a high school education, the Technical School of Kosei High School provides specialty education in "Automotive Maintenance" and "Nursing Care" for a high school diploma. We help to instill and develop in our students a sense of social responsibility as well as reliability.
Successful completion of the "Automotive Maintenance" course will allow students to be exempt from the practical part of the "National 2nd grade Automotive Exam". Of course, upon graduation, because students have more than enough knowledge, they receive the highest accolades every year. This is due to our curriculum philosophy, in which practical, personalized education encourages and strengthens the students' individual skills.
The "Nursing Care" course prepares student to take care of the elderly and handicapped.  Social welfare on a broad scale is fully studied and practiced. Helping a needy population takes great warmth and a giving spirit, we strive to help our students become specialists in fostering responsibility for real people in their daily lives. 
Address
13-117 Mihono, Hachinohe, Aomori 031-0844 JAPAN